Welcome to our site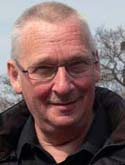 We are Hans and Hilda Ahlén
And we hope you like our site.
Our aim on this web site is to help all the Murrells,Willshers and Staines and anybody else who might join, in the search about their respective families.
We are publishing our tree for you all to see and we hope you would help us in advance our search and of course correct some of our mistakes as we are sure we must have some.
We also have a forum where we all can discuss and put our thoughts together
Because the tree is personal,we hope you understand that the family tree and the forum is only open to members with correct username and password
Just register for a password and we are off.
Lovell Godfrey Staines
The earliest Staines we have found is Thomas Staines c 1746 born in Sutton Valence, Kent, England he married Jane Unknown maiden name he died c 1808 in Sutton Valence.
There was Staines being transported as well as soldiers in the wars.
Most of Hilda's relatives are from Kent, Isle of Sheppey. They then moved to Uxbridge area in Middlesex